When experience counts choose The Mackenzie and Cannon Team.
We've sold more homes than anyone in Orange County.
Numbers Don't Lie. We Will Sell Your Home!
With over 40 years of combined experience, over 1,800 transactions and over $1 billion in sales, there is no challenge Mac and Dave cannot overcome, providing positive results for each and every client. This amount of activity has not only earned them repeat top industry accolades, but has also created an unparalleled network of top-producing brokers/agents, relocation companies, investors, and property managers that give our clients a competitive advantage.
At the end of the day, results are the only thing that matter, and the Mackenzie and Cannon Team are proud to have received hundreds of referrals, happy past client letters and corporate awards celebrating top-level service and top-quality outcomes.
We're proud to have been featured in the following TV and print medias.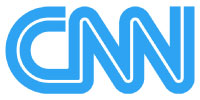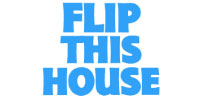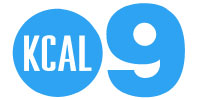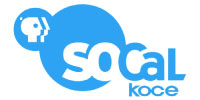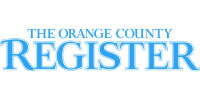 The Mackenzie and Cannon Team is well known throughout the industry for their notable sales achievements, and are often called upon by the media as an experts in residential real estate. Mac has appeared on CBS, KTLA, KTTV and FOX local news shows, and has been featured on the reality show, "Flip This House". Mac and Dave are both regularly quoted in the pages of the Orange County Register's real estate section, in addition to their many print interviews.
It is no wonder the Orange County Register has continued to choose the Mackenzie and Cannon Team for their real estate workshop series from 2012 to present.
HERES WHAT OUR CLIENTS HAVE TO SAY
My wife and I met Mac Mackenzie and the Mackenzie & Cannon group at a seminar sponsored by the Orange County Register. We were immediately struck by the term "group". Many sales people vaguely refer to their group or team, but rarely do you actually see and meet them.
The Mackenzie & Cannon "group" was on display and functioning from the beginning of the listing process through the sale and escrow period. The entire Mackenzie & Cannon team was always aware of the progress of out sale and of the scheduling of viewings. They answer their phones or return calls promptly, and no question is regarded as inconsequential.
The Mackenzie & Cannon group are knowledgeable, hard-working real estate professionals that have in depth expertise in the current market and in all areas of the home real estate buying and selling process.
We can highly recommend Mac Mackenzie and Dave Cannon and their team without reservation. They made the process of selling our home fast and as smooth and painless as possible.
Frank & Anne Engraff
I could not be happier with the level of service and professionalism I experienced while listing my home for sale with your organization. After previously failing to sell with 2 other realtors, I had nearly given up hope. After meeting with Mac I decided to give it one more try. After only one week on the market, your team had produced more showings then the last year I spent trying to sell my home. Not only that, but you negotiated an offer to full price and kept the deal in place throughout the challenging escrow. I would recommend your services to anyone who is serious about getting their home sold!
John Avitabile
We moved to Lake Forest 3 years ago and absolutely loved our home. We never imaged moving for many years., our street was more that just a home. Our kids best friends lived right next door and we had grown to be more of a family than just neighbors.
We were so content until one day the home 2 doors down went up for sale. We started tossing the idea around of how cool would it be to move our family to a larger 2 story home just 2 doors down.
I cant thank Dave and Mac enough. Within hours they created a plan that worked. They were under an extreme amount of pressure to get our house sold within 30 days. They knew how much this meant to our family and worked day and night to make sure our target sales price was hit and our goals of moving our family were achieved.
They walked us through every step of the process and far surpassed our expectations on all accounts. If you are considering buying or selling, I highly recommend you talk to Dave & Mac.
Scott & Beth Wardecki
Our active Orange County homes for sale.